High Quality Cleaning Services in Westville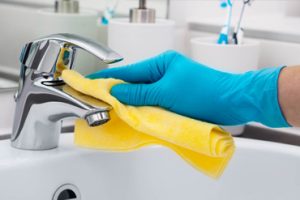 Bathroom tiles having an unpleasant appearance? Windows looking dusty? Tables require a proper wipe? With the busy schedules most people keep nowadays, we understand how hard it can be to give your household chores the attention they need. However, you no longer have to strain trying to balance your professional obligations and the never ending demands at home. Our Westville cleaning services is here to help take some of the weight off your shoulder. With a team of competent professionals, affordable charges, and flexible schedules, we guarantee total client satisfaction. Get hold of our services now through 087 551 0797.
As affordable cleaning services in Westville, our company offers a wide range of comprehensive home and office cleaning solutions. Regardless of the magnitude of the job, our specialists are up to the challenge. We do on-site laundry & ironing, vacuum cleaning, dish washing, bathtub cleaning, and upholstery & carpet cleaning among other things. As Far as house cleaning is concerned, they is just no limit as to what we can do.
Our dedicated team of cleaning professionals always ensures our clients are delighted with the services we provide them. Be it that you're interested in long term cleaning contract or one-off cleans, don't hesitate to call us. We extend our services to all types of businesses, offices, and homes, and some of our clients are:
–   Apartments
–   Cafeterias
–   Schools
–   Banks
–   Retail outlets
–   Hotels
–   Restaurants
–   Hospitals
Whichever place in Westville you may be, get hold our friendly cleaning services by calling 087 551 0797 now.