Affordable Cleaning Services in Durban North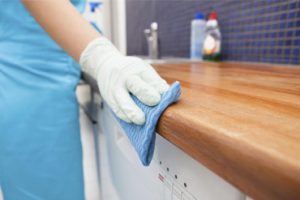 Are your windows not as spotless as they ought to be? Does the bath need some cleaning? Do your picture and table frame need some wiping? With your job and family to worry about, keeping a clean home can definitely be difficult. That is where we come in; our cleaning services in Durban North have the right solutions to your cleaning needs. Thanks to our dedicated team of expert cleaners and our flexibility to the different demands of our clients, we can handle just about any cleaning job. Reach us today on 087 551 0797 for more information regarding our services.
As reputable cleaners in Durban North, our cleaning solutions cater for a wide range of home and office needs. Our Durban North cleaners are sure to assist you, regardless of what your cleaning needs might be. We carry out laundry and ironing services on-site, and pick up services as well. We have specialist widow cleaners on at the ready, to cater to your needs. From dusting to hovering; from toilet cleaning to carpet cleaning, our competent cleaning service is just a phone call away.
Our goal is to always provide our clients with total satisfaction. We handle all kinds of tasks regardless of their size, and have clients in various sectors:
Hotels * Apartments
Cafeteria * Restaurants* Cafes
Hospitals* Schools * Sport Centers
Retail outlets* Banks * Offices
Trust us to provide you with the right solutions, from long term affordable plans to pre-tenancy and post-tenancy cleaning. Whichever part of Durban North you may be located call us today on 087 551 0797 for more information about our services.
Our cleaning services are also available in Umhlanga