The Right Solution to Your Ironing & Laundry in Durban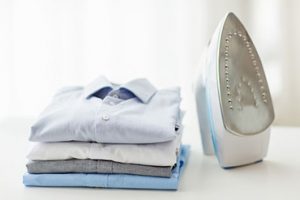 Are you facing a dirty laundry problem? Have you ever woken up to prepare for work or anywhere else and had no clean clothes that you could put on?  With our ironing & laundry services in Durban, we understand just how frustrating, inconveniencing, and even embarrassing it can be and that's why we are available to help out. We've been in this line of work for some time now and completely understand the needs and requirements of our customers. During this time, we've grown to be the top provider of a wide range of services like curtain cleaning, dry cleaning services, and ironing services in Durban wide.
We have a good reputation among clients mainly because of our excellent service delivery, volume capacity, and faster turnaround. The reason is because it provides them with the reliability to timely have all the services they require at their disposal o that there isn't any interference with their demanding schedules. To guarantee effective results, we've purchased state-of-the-art equipment to assist us do your laundry speedily and effectively. Thanks to the equipment, we are also now able to cater for the increasing number of clients with much ease. Thus if you need reliable services in Durban to handle both your commercial and residential laundry, call us on 087 551 0797.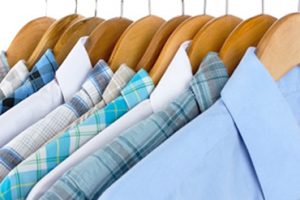 Our competent service uses eco-friendly products, cleaning those shirts without causing damage to mother nature. We at all times use best ensure we use the best products. We deal with both residential and commercial establishments like hotels, restaurants, and guesthouses. Our qualified professionals are proud of their work and always offer efficient high-quality services. From dry cleaning to laundry we personalize our techniques to match your needs. Regardless of the business size, we provide top-notch ironing and laundry services Durban wide at affordable charges. We rid your shirts of creases and clean your linens thoroughly. We can do the work in line with your specific schedule since we are flexible in our hours. Call us on 087 551 0797 to learn more about our charges.
Our laundry services extends to all kinds of clothes and garments including designer suits, jeans, office and evening wear, party and wedding dresses, blankets, curtains, woolen items, and table clothes just to mention a few. We utilize a number of highly-effective detergents that ensures your laundry is well cleaned and will not fade its colors. Our team of accredited Durban specialists knows just how to deal with variety of fabrics and the best ways of cleaning them. After they're clean and dry, we professionally iron them and appropriately store them. Get hold of our laundry and ironing services in Durban today on 087 551 0797 and let us take your laundry services to a whole new level.
We additionally provide other services such as domestic helpers and high-quality carpet cleaning.