Top Notch Cleaning Services in Hillcrest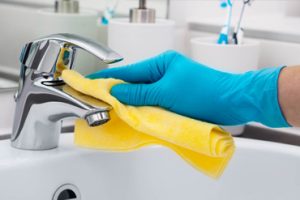 Stained bathroom tiles? Dusty looking windows? Tables need some wiping? If you are experiencing this or any other home cleaning tasks our Hillcrest cleaning services has got you covered. We understand how hard it can be to keep your busy schedule at work and still find time to handle your household tasks competently. With our services, you can now get to enjoy your free time knowing everything is well taken care of. With a team of expert cleaners, flexible timetables, and reasonable prices, we always keep our clients satisfied. Reach us today on 087 551 0797.
Our cleaning services in Hillcrest covers a wide range of office and home cleaning needs. Regardless of the size of the job at hand, our team is always capable. From maid services to ironing and laundry services on-sit we do it all! From hoovering, washing the dishes, cleaning the carpets, you can rely on us for all your household chores. There's just no limit as to what we can do in regard to home cleaning services.
Our team is committed to providing top notch services to our esteemed clients. We're available for both long term cleaning and one-off cleans. We cater for all homes, offices, and businesses and some of our clients include:
–   Hospitals
–   Retail outlets
–    Schools
–    Restaurants
–    Cafeterias
–    Banks
–    Hotels
–     Apartments
Whichever part of Hillcrest you're located call our reputable cleaners now on 087 551 0797.
Our cleaners operate in:
Durban Outer West • Kwazulu-natal