Reputable Cleaning Services in Amanzimtoti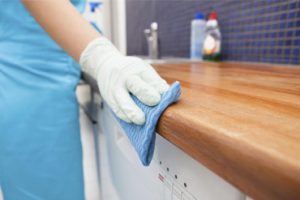 Are the tiles in your bathroom looking somewhat dirty? Are your windows dusty? Do you feel like your tables need some wiping? Maintaining a clean home can prove to be a daunting endeavor, this is especially with the busy schedules most of us keep while dealing with other essential things. It is maybe during some free time from work where you can do some household chores, but shouldn't you rather use the time to rest up and enjoy yourself? Well that is where our Amanzimtoti cleaning services comes in. We are comprised of professional Durban cleaners, offering affordable services with flexible schedules, and we guarantee to do a good job for you. Call us on 087 551 0797 now and learn more about our services.
As the fairly priced cleaners in Amanzimtoti, our company offers quite a number of office and home cleaning solutions. Our specialists are on hand regardless of the size of the job you accomplished. We provide our clients with onsite laundry & ironing services, we wash dishes and do the hovering, we clean your carpet, bathtub, and many other things. We can do just about any cleaning job you entrust us with.
Customer satisfaction is always top of our priorities and that is always what we seek to accomplish. We are available whether you're interest in a long term cleaning contract or just a one time job. We cater for businesses, homes, and offices, with some of our clients being:
–   Schools
–   Hospitals
–   Banks
–   Cafeterias
–    Apartments
–    Hotels
–    Restaurants
–     Retail outlets
Get in touch with us on 087 551 0797 from whichever part of Amanzimtoti you might be located.
Our cleaning services cover:
Durban South • Craigieburn